Tips to Exporting a Report to Excel File
To export to an Excel spreadsheet file for further analysis, click the Excel icon.
Duplicate Records
You may see someone listed on the report multiple times. This is typically because they have multiple positions/managers. You can google ways to remove duplicates if these are a problem. 
Security Warnings
Upon download, you may need to approve/waive some security warnings.
You can click Yes to each of the following:

Sorting Columns
To sort columns, you must remove any merge fields. Typically, the bottom field is merged. Either delete that row or you can click the Unmerge button (also available in right-click options).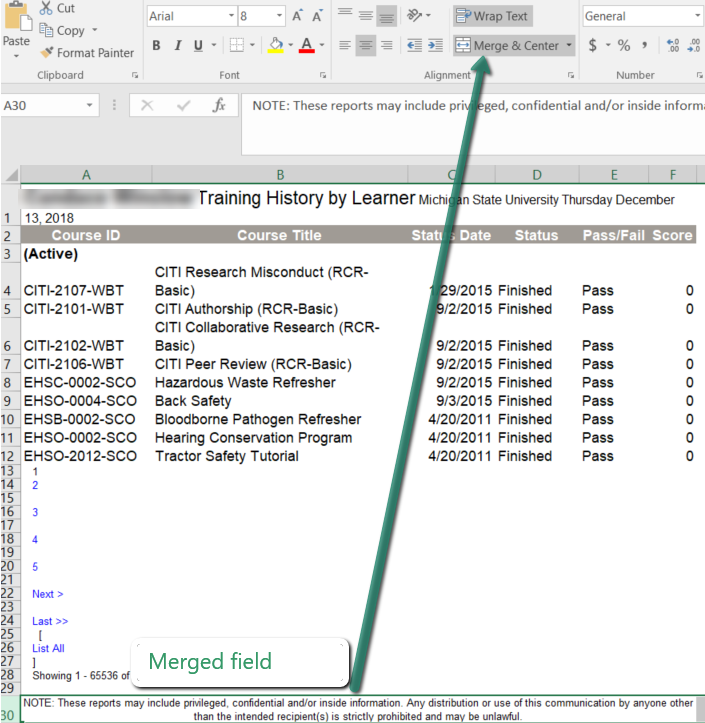 Sharing Training Records
Remember not to email unsecured files that have personal identifiers such as PID or student training records. Use Filedepot.msu.edu or encrypt before emailing.