Training
Learning that reduces risks to health, safety, security and legal liability, and that advances best practices.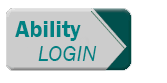 Contact us: ORRS.train@msu.edu 
Your activity is tracked & reportable to relevant agencies.
Advanced info for PI/managers

General Assistance
Additional Assistance
Inside AbilityLMS, look for the FAQ button at the top of every page. 
See also 
Subject-Specific Help which includes frequent questions and contacts maintained by the course owners. 
RVSM and DEI are automatically assigned a few days after your position or semester starts. You can add additional training using the green plus (+) icon. 
Student.msu.edu HOLDS: The Ability system helpdesk cannot remove holds, Registrar blocks, or update your training records for RVSM or DEI training. Please check instructions on the following pages.