Training
Learning that reduces risks to health, safety, security and legal liability, and that advances best practices.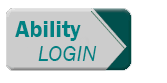 Contact us: ORRS.train@msu.edu 
Your activity is tracked & reportable to relevant agencies.
Advanced info for PI/managers

Assistance with Specific Training 
To enroll and complete these courses, use the LOGIN button above and visit the My Requirements tile. Pop-ups and cookies must be enabled.
STUDENT.MSU.EDU BLOCK (I3 Grade Sequestor ) HOLDS: The Ability system helpdesk cannot remove holds or update your training records. Please check instructions on the following pages.
COVID training is now only required for those in healthcare settings.
All other courses: Check Training Programs List, or login and check the FAQ button, or read the course-specific instructions on the course page.
General Assistance