Training
Learning that reduces risks to health, safety, security and legal liability, and that advances best practices.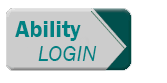 Verify cookies and pop-ups are enabled.
Your activity is tracked & reportable to relevant agencies.
HELP - Use your FAQ button in Ability and links below. 
The team is aware of and investigating the system speed issues. 
Assistance